Ideal Mountain Property offers luxury vacation homes for nightly rent in Breckenridge and coming soon to Steamboat Springs, Colorado. We have years of great reviews from satisfied travelers who stayed in our homes.
When renting your vacation retreat from Ideal Mountain Property, you have the assurance of knowing our homes are in great condition. Many vacation properties are not maintained to our strict regimented standards. Our properties are fractionally owned by multiple owners who have set guidelines for detailed maintenance and cleaning schedules. We complete twice yearly deep cleanings that keep our homes in like-new condition. When renting from Ideal Mountain Property, you have the peace of mind knowing your stay will be in a clean, well-maintained home. We welcome you to experience the difference.
Benefits of renting from Ideal Mountain Property
Professionally managed properties that are clean and well maintained
NO Booking Fees! If you book direct you will not pay booking fees
Each property is fully stocked with everything needed for a great vacation
With 3 properties located on this private drive, we can accommodate groups of 11 to over 30!
Lots of 5 star reviews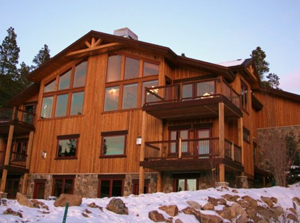 Copper Canyon Lodge — Copper Canyon Lodge is perched at 10,500 feet overlooking the town of Breckenridge. The lodge, designed to display the mesmerizing views of the Ten Mile Range, will draw you into its spacious confines. Upon entering this grand lodge, you will be greeted with a wall of windows enhancing the 180-degree mountain views. From the hand- carved walnut floors to the huge stone fireplace, you will feel the warmth of this dramatic mountain home. Come visit the Lodge today and see what this special vacation home has to offer.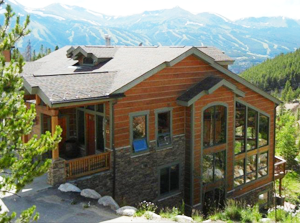 Vista Retreat — Vista Retreat at Copper Canyon is the quintessential mountain home that exudes comfort in a breathtaking setting. Overlooking the town of Breckenridge, this home offers amazing views of the ski mountain and Ten Mile Range. The home has new décor and furnishings throughout as well as new linens and luxury bedding. Vista Retreat will provide you with everything needed for a memorable time with family and friends.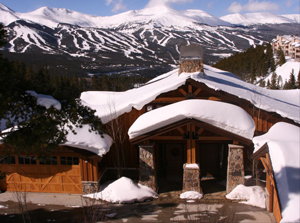 Clubhouse Vista — Stunning Lodge-Style Mountain Retreat with Top of The World Views, just minutes to Main Street and Skiing. Free shuttle service to 4 ski resorts and Main Street.

When would you like to stay?
Need ski equipment? – Ski Butlers will bring the equipment to you!
Ski Butlers is an award winning rental delivery service that completely eliminates all the hassle in renting ski and snowboard equipment. You can experience their legendary service in over 35 North American ski resorts.

Get a 10% discount!
We'll bring the equipment to you!